1. Toile.
2. Sharpies.
For some of you, that will be all you need.
For everyone else, here are the pictures: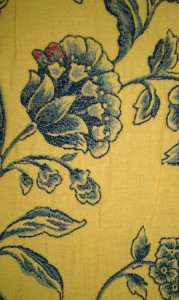 Swatch of a cotton, poly, rayon upholstery fabric from Kravet. The blue work is woven into the fabric.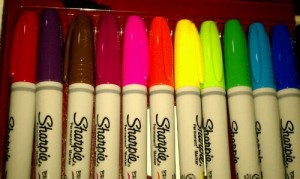 These happen to be the new brush tips, but it's the color that matters, not the tip. All Sharpies create marks that are water-fast, and soluble in rubbing alcohol. The idea of coloring fabric ala coloring books came from a tutorial about using Sharpie markers to create very tight tie dye designs.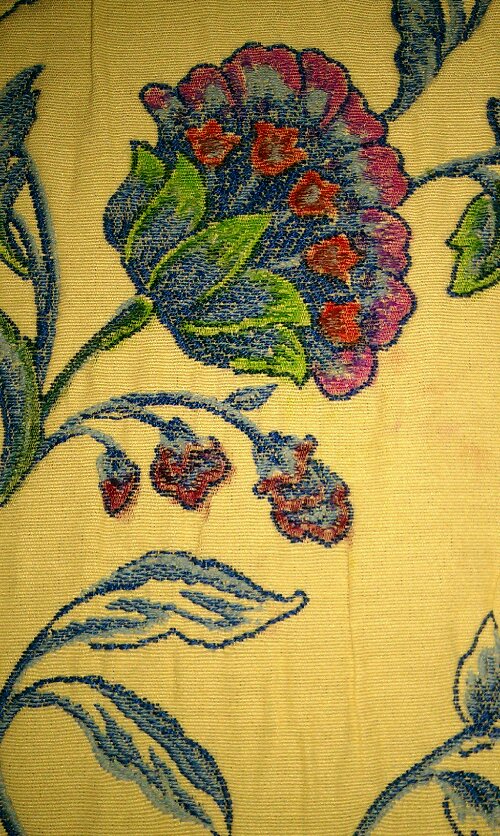 I colored in the light colors within the flowers.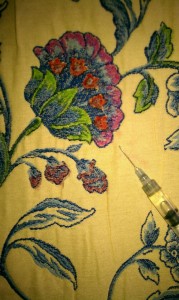 After other failed experiments, I learned to apply rubbing alcohol (isopropanol) to the area very precisely using a syringe. In my county, you can legally buy these at animal feed stores. YMMV. Eye droppes will work. You will get a different outcome if you splash the rubbing alcohol out of the bottle.
It happens that this swatch is labelled, "Teflon finish," which explains the beads. It's not completely clear to me why the alcohol behaved differently inside the flowers; I suspect the blue threads are cotton and they drew the alcohol into the fabric.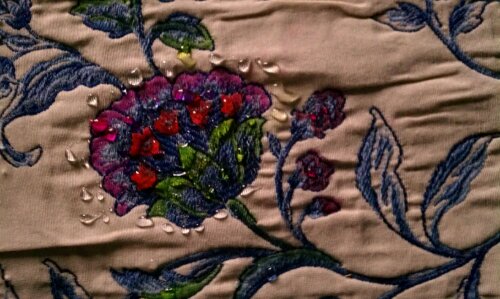 In the picture below, you can see that I placed a bead of alcohol close enough to the ink that it drew the color onto the background fabric.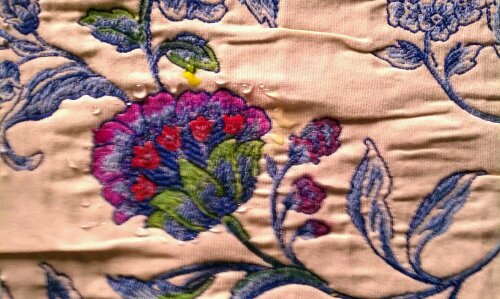 Save
Save