Even though I won't be able to attend the Women's March on Washington, I wanted to knit my own Pussy Hat to wear over the next four years.
Played around with all of the pink yarns I had in stash, limited to the needles in my knitting bag. Double-knitting singles were too thin; didn't like some of the blends, didn't have enough of the fuzzy for an entire hat.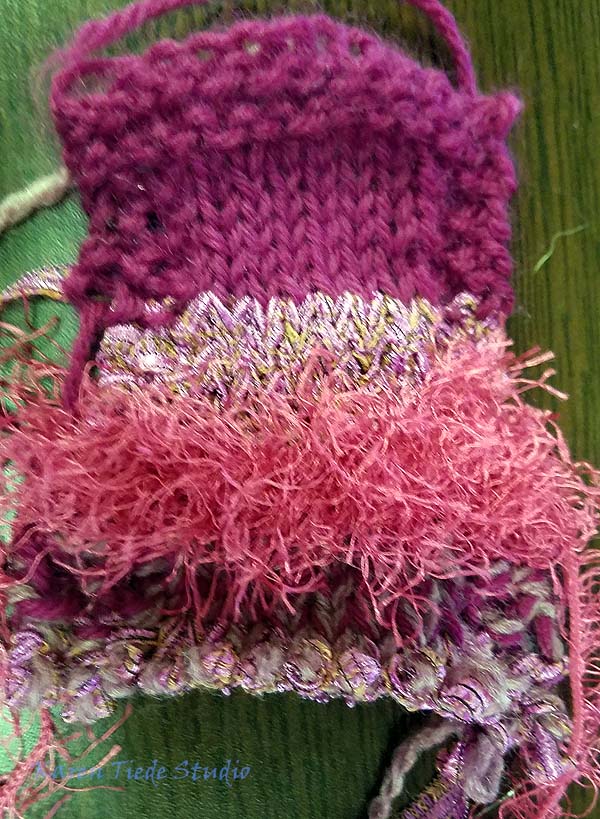 Decided to knit two strands of fuchsia together, giving a gauge of about 4 stitches to the inch, on 8s.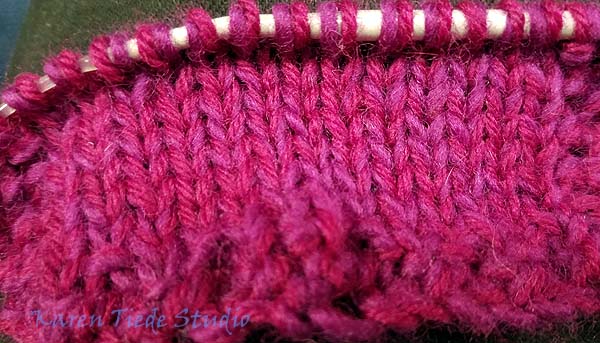 I like the way the color shifts between the two yarns.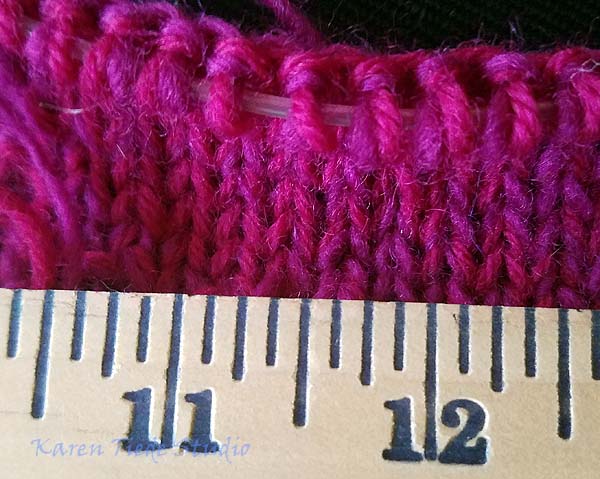 Switched to the "super stretchy cast-on" (Bulgarian, according to Donna Druchunas.) Easy, as long as I have used it recently. Easy to knit into and gives a nice solid edge.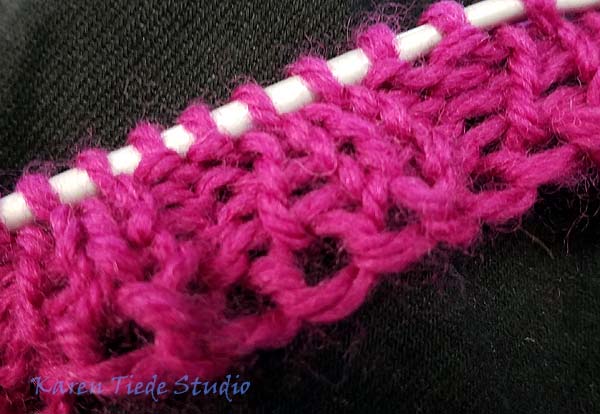 Back and forth for the ribbing, changed to circular at the crown.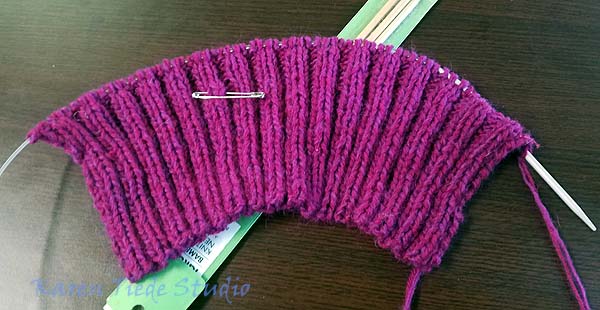 (This hat turned out to be too small as knit, so I'm adding a 10-stitch ribbing gusset and will undo the crown and reknit it to fit.)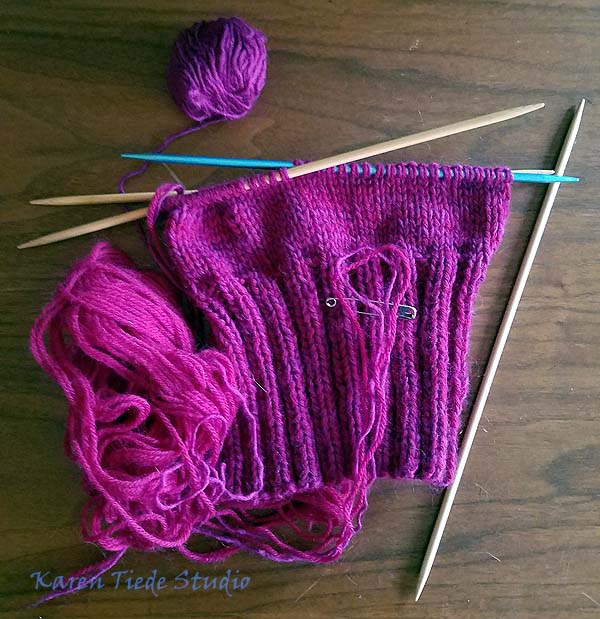 Discovered there are people in my life who don't have a hat so I have a target to knit more.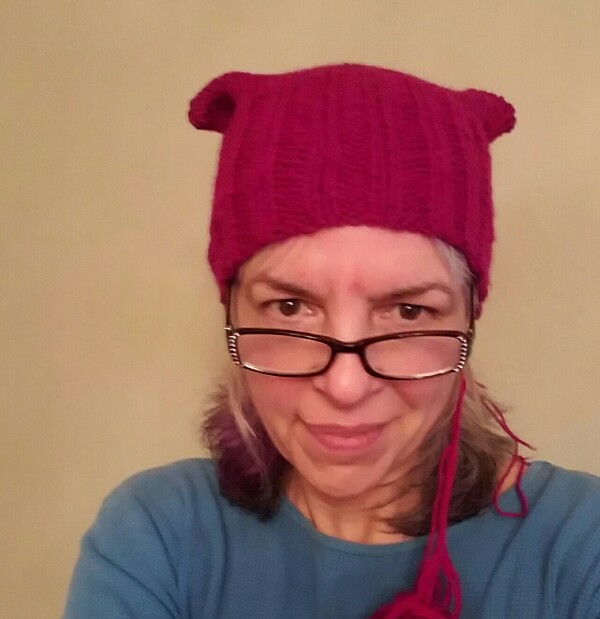 Save