I had to abandon plans to paint roses on my satin wedding dress when the satin turned out to be rayon, not silk. Silk (protein fibers) paints will not set on rayon (a carbohydrate).
The next idea was to color the flowers on the lace overlay from the old wedding dress. I tested a tiny flower from one of the back bodice panels and was happy enough with the results. Now I can't find that panel. It will turn up. I went on to completely unpick the bodice seams and then unpick the stitching that held the lace against the satin. I wanted to be able to lay the lace out flat, on an absorbent surface, without worrying about the paint bleeding through to the satin underneath. I did this over the weekend during TV time.
Monday, I had time in the morning before class and decided to test painting the entire piece of lace from the back bodice.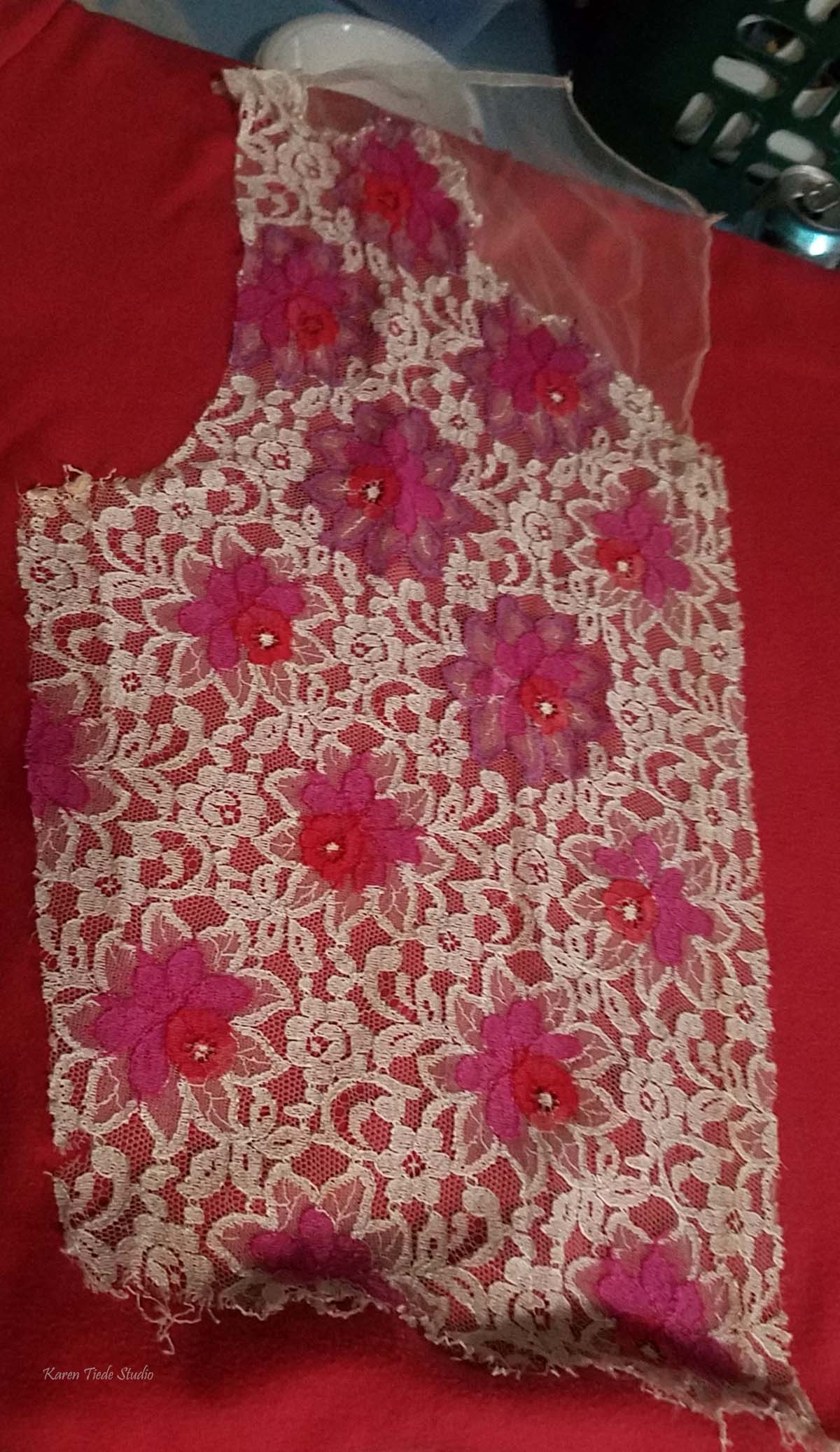 I laid out the lace against a colored t-shirt so that I could see the lace motifs better. They disappeared as they got painted.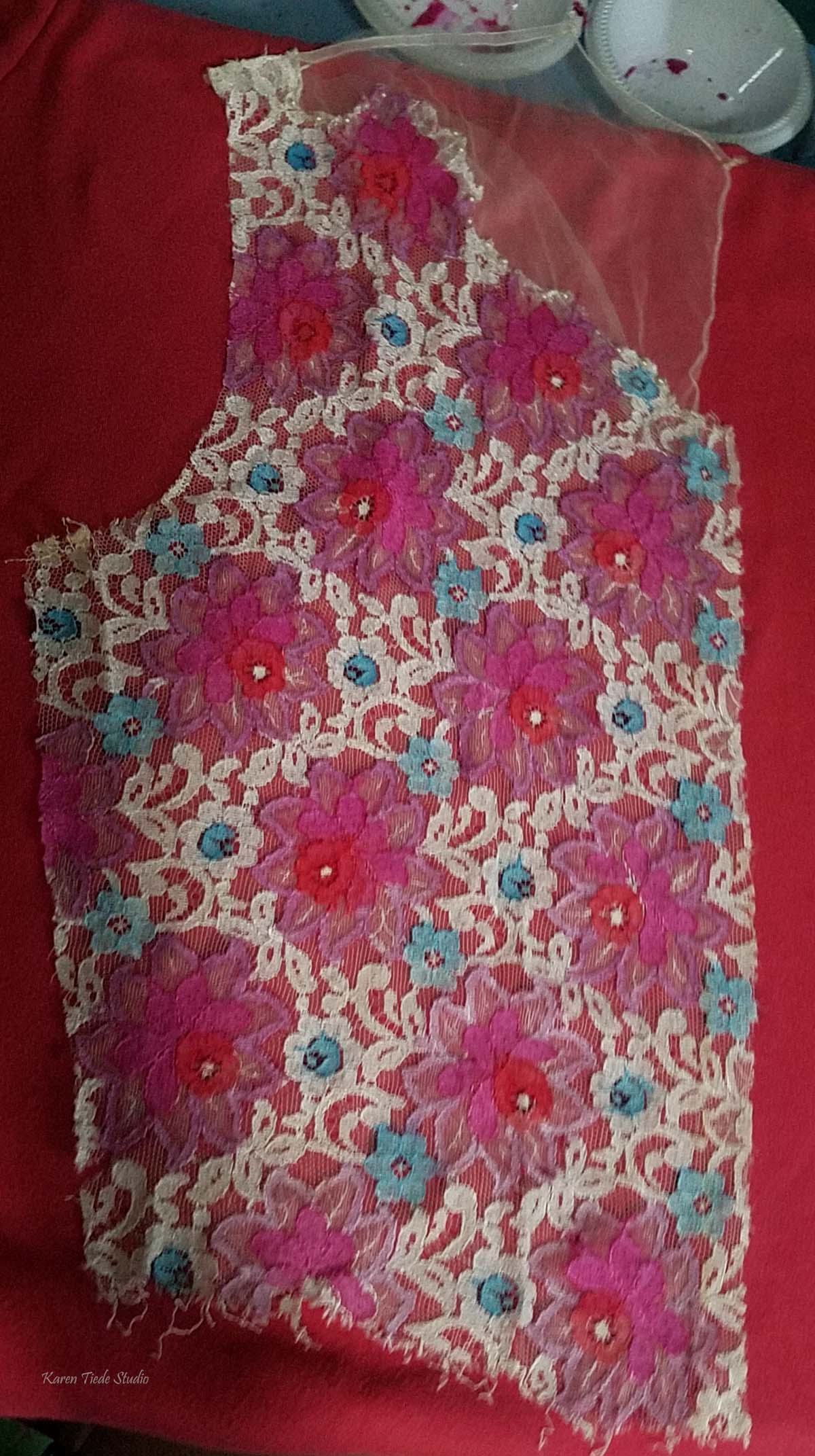 I had tested my colors on white paper before, so I had a good idea of what colors to use where. Most of these colors are straight from the bottle, diluted at least 10:1 with water. I will test using GAC 900 to see if that leaves the lace with a softer feel. The paint + water solution stiffened the lace noticeably.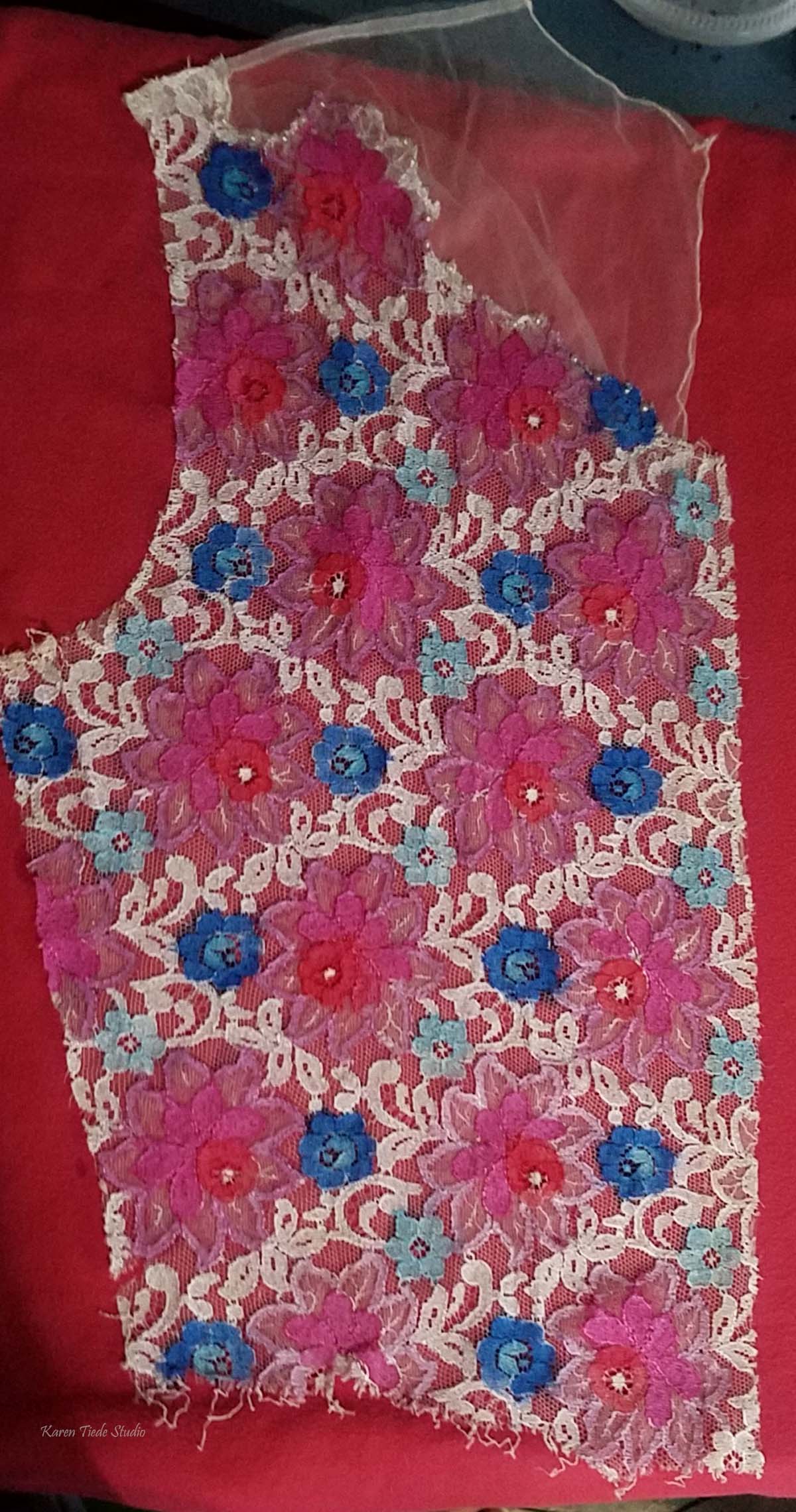 I will probably need more better brushes before I sit down to paint the entire dress. I simply used the smaller brushes I had in the studio.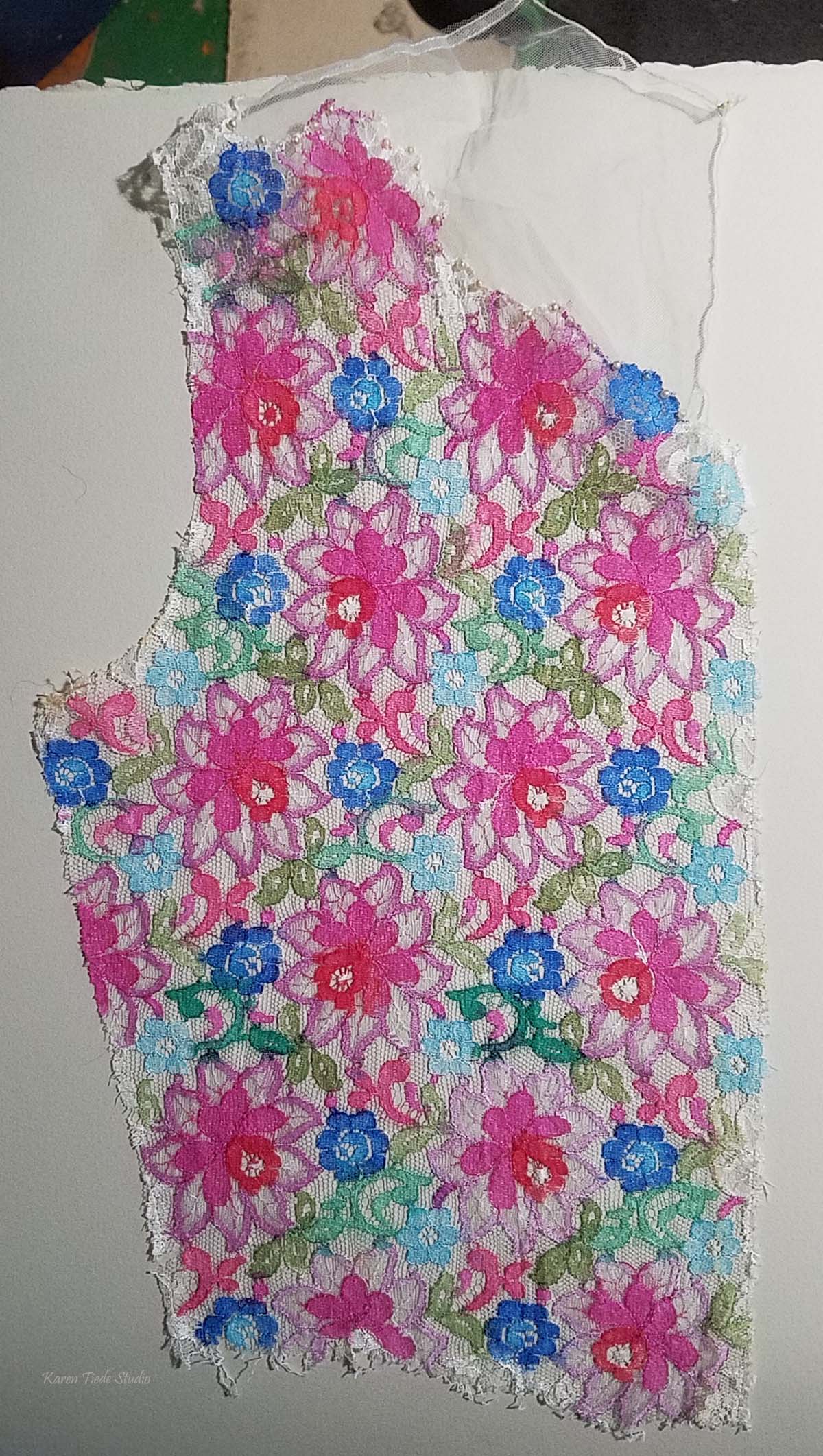 On Monday, I was thrilled with the way this turned out. By Tuesday morning, I could see that the lace needed much more variety. The roses need to be different shades of red, the little flowers are backwards (dark vs light blue), and the greens are too pale.
The very dark leaves are straight Phthalo Green, and when I painted them on Monday, they were too dark. The lighter greens are raw sienna with a touch of phthalo green. Now I see that I want the entire dress to be much darker, on the lace layer. I will use more phthalo green and blue, and blend darker purples (the various quin red shades + phthalo blues, probably). Some of the lace will also be beaded and sequined.
I took a picture of the lace into Photoshop, removed the color, multiplied it to give me a bigger canvas, and then played with color overlays. Will post the results later.