Completed the ribbing for hats #2 and 3 in this series on Friday evening. I thought I had stocked my knitting bag with everything I would need to create a variety of hats on the fly; I was wrong. Used up all the ribbon in the ribbing for Hat2, and then the wool alone was too skimpy on 8s. The only mix-in I had with me was a Kidsilk Haze mohair with tiny sequins, from Rowan, in dark red. The red plays off the edging of the ribbon, so the hat works. The sequins pull to the inside, on the purl rows. Might have turned the hat around and used the purl side had I noticed this in time. Now, I'll spend a little time pulling the sequins to the knit side of the hat.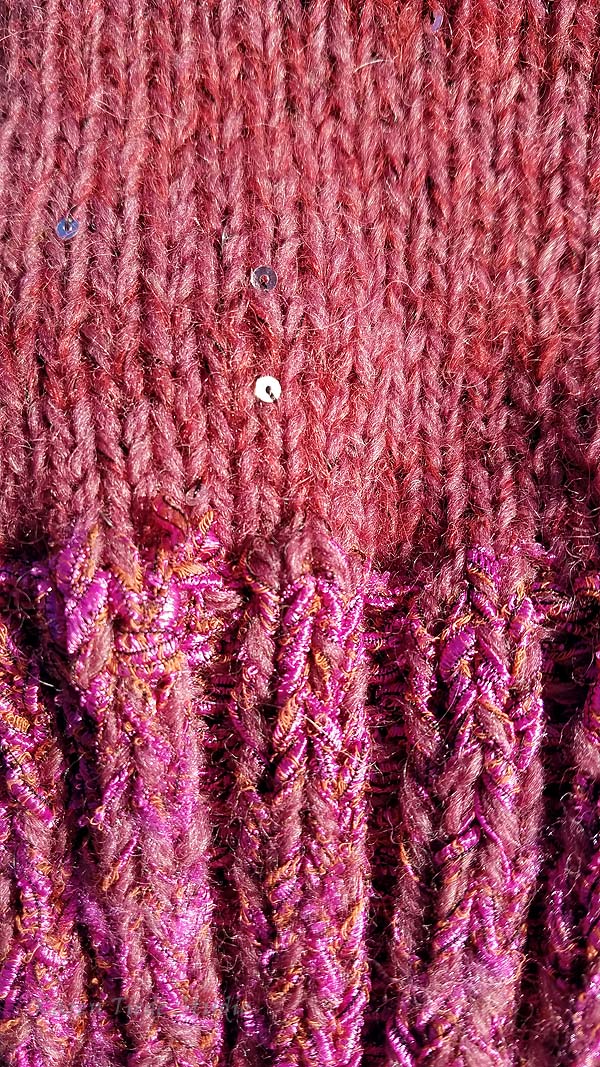 Knit one skein of Persian yarn into the ribbing for Hat3. Estimated that there wasn't enough yarn to knit a decent crown, so I turned to K1B and white mohair.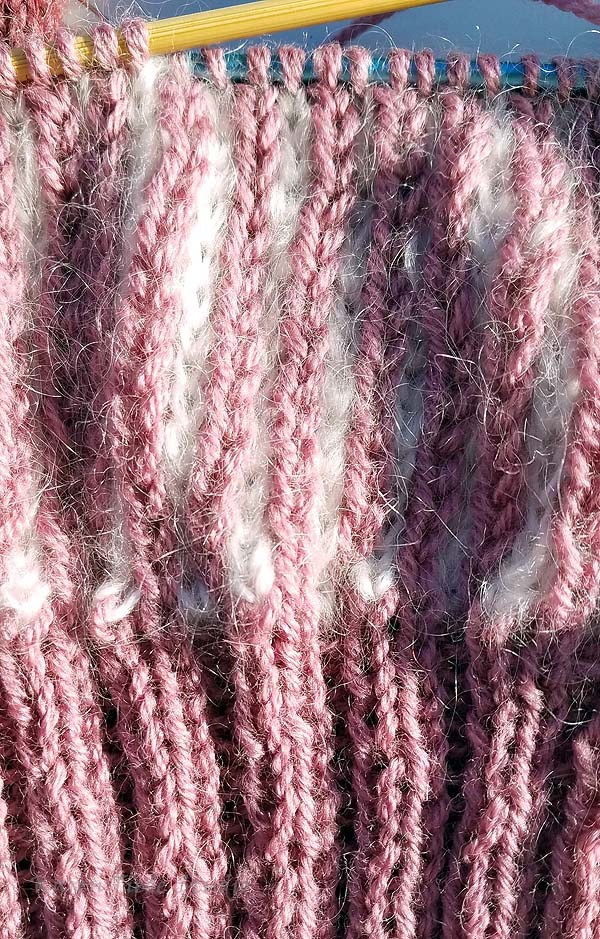 When the crown approached the desired length, I measured out the remaining yarn to leave enough for a full row of pink, plus a 3-needle bind off. I plan to knit out the rest of the pink in K1B stripes. This will be a generous crown, with fairly big kitty cat ears.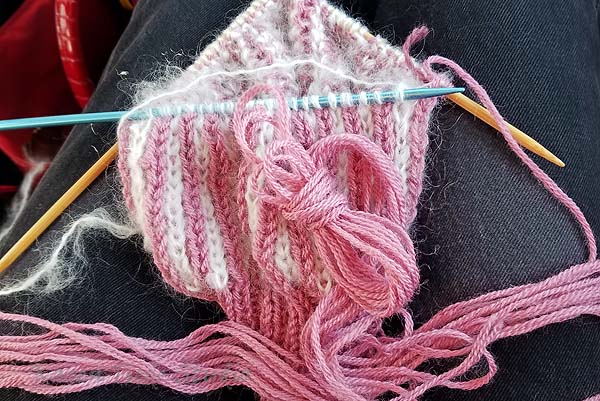 Friday night, we stopped at Jerry's Artarama on our way into town. They carry iDye, which appears to be the easiest way to dye relatively small lots of fiber. I will test dying in the skein next week. If I need to cast on a hat before I can dye yarn, I may simply knit a white hat and then dye it when it's done.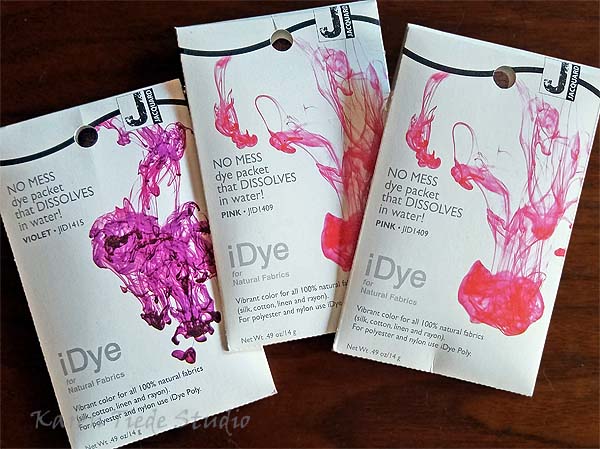 Image for Pinterest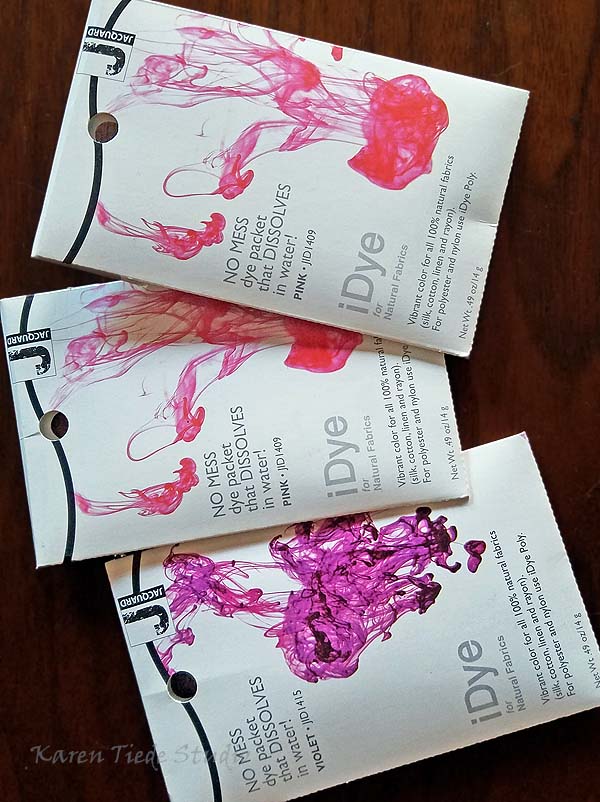 Save
Save
Save