LoveIsLove Pi Shawl, a fundraiser for the families of the shooting at the Pulse Nightclub in Orlando, FL.

Love is Love Pi Shawl, washed and roughly blocked.

Costa Rica Color Shots–interesting color combinations I noticed on a trip to Turrialba, CR.
Life of an idea–A few thoughts about how ideas develop into products, or not. Execution. Implementation.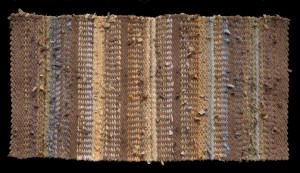 If you have a question about making rag rugs that I haven't covered in the articles above, or other areas of recycled art and/or textiles, let me know. If I can figure out an answer, I'll let you know and maybe write another article.
Let me know if you have any questions I can answer.
Thanks!
Save
Save
Save