Saw an ad in Glamour last night. Iris Apfel, cover model for Inc's 2016 line.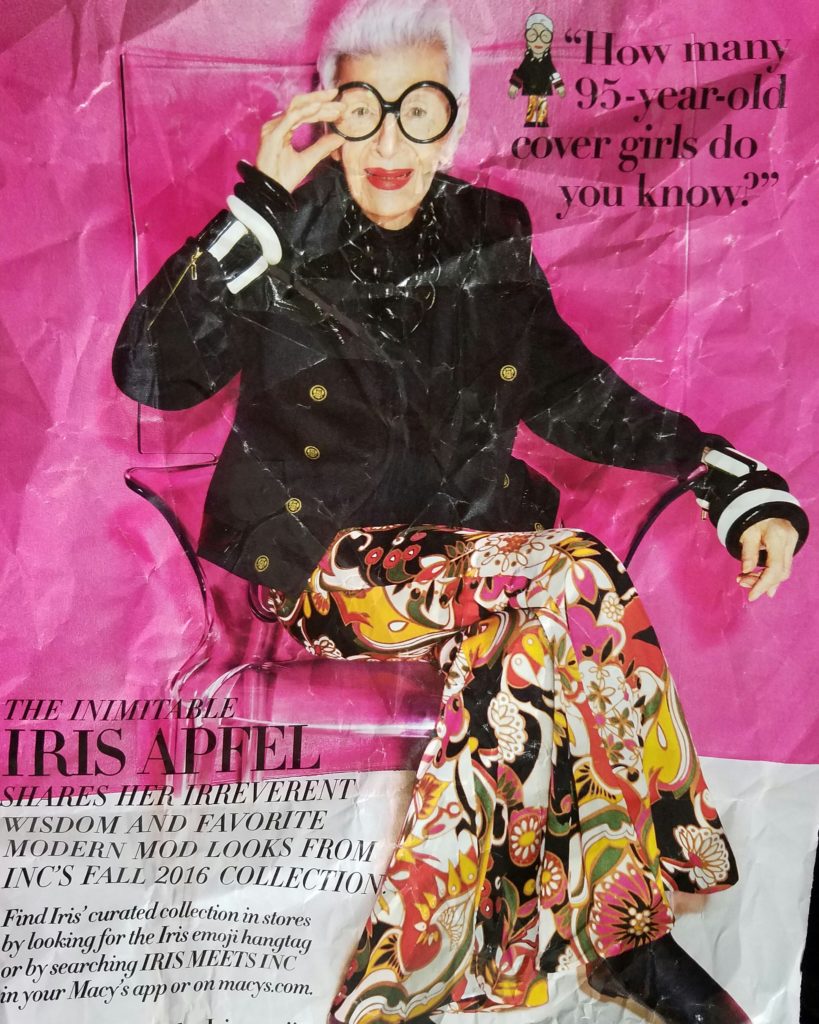 Love the pants.
Follow the instructions to go to the website.
They're selling the bracelets. NONE of the pants in Inc's line look anything like that.
(Those are probably vintage Pucci from Iris' collection. She probably bought them at the runway show the year they were introduced. They are not older than me, but it's a close call.)
I scrunched up the ad and tossed it in the recycle, and then realized there was a blog post waiting to happen.
The bracelets in Inc's line are interesting, and when I know that's what they are selling, I notice them in the ad. But I want the pants.
Save