Want to see more?
If you don't see anything you need right now, sign up for the newsletter and I'll let you know when I have new rugs, or other new products (I'm working on fabric design based on the rugs right now.) And show dates. And sales, when I have them (not often: OOAK goes quickly).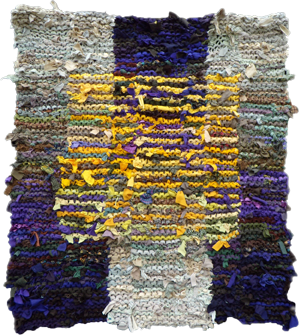 Reasons to Subscribe:
You don't have to come back to the site to see whether new rugs have been added.
You'll be the first to know when I offer new products (working on printed fabric from Spoonflower now).  Chenille pillows are in the lineup too.  I have the draft of a book of knitting patterns that needs to get finished.
When I write articles and posts that might be interesting to my rug-collecting readers, I'll put them in the newsletter.  Posts about making rugs will be links.
If you add your snail mail address on the thank you form (after you sign up), I'll put you on the occasional postcard / file-cabinet-magnet list.
It's totally free.
If I put any art on sale, the newsletter subscribers will be the first to know.
Your info will never be shared with anyone.
I use Aweber to manage my email list; their unsubscribe process is simple.  One click and you won't get any more mail from me.
Subscribers have beautiful homes.
Even if you don't ever get a rug for your own home, you might see a colorway that sparks a new room design.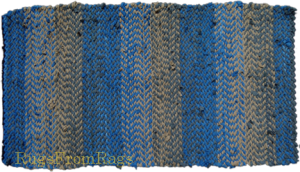 I'd love for you to subscribe. It's good stuff. Just put your name and email in the box in the sidebar, and you'll get your first issue soon.