I need a place to keep the full-size images that I'm adding to my rugs board. Many of the rugs shown on this page are available for sale.
Green and Pink Triple Spiral
This rug was recently finished and I am processing its portfolio images right now. Will add a link to the rug's page in the Shop when I get that created.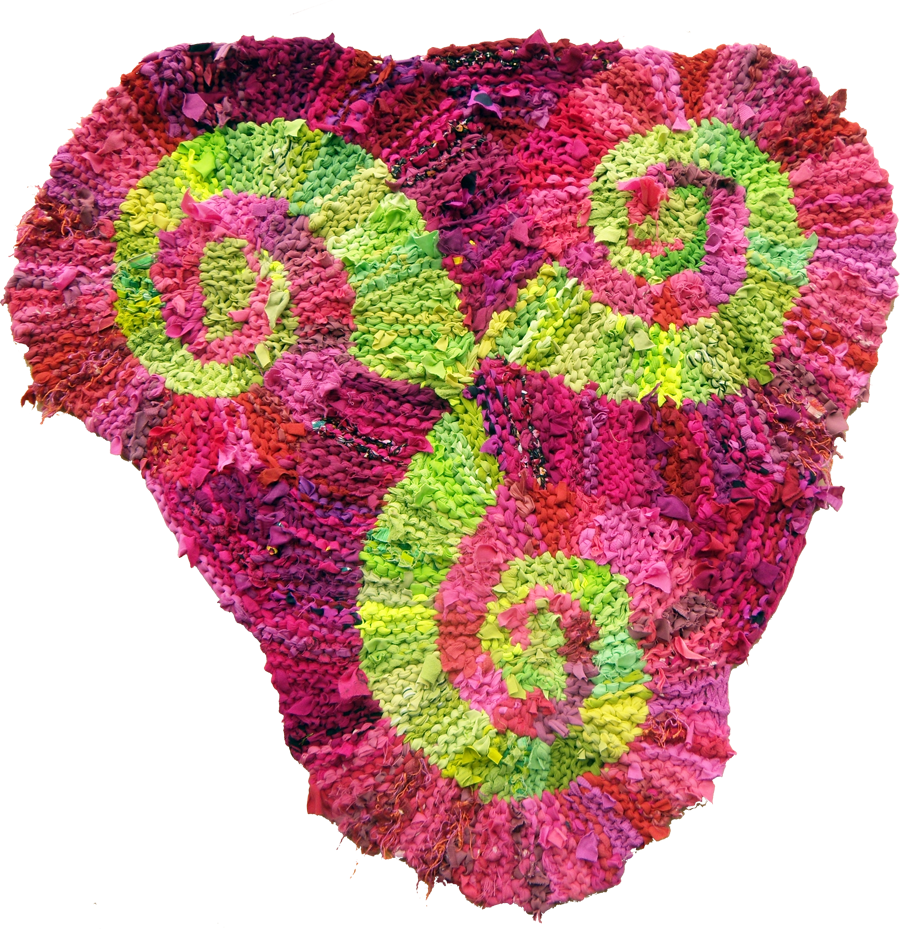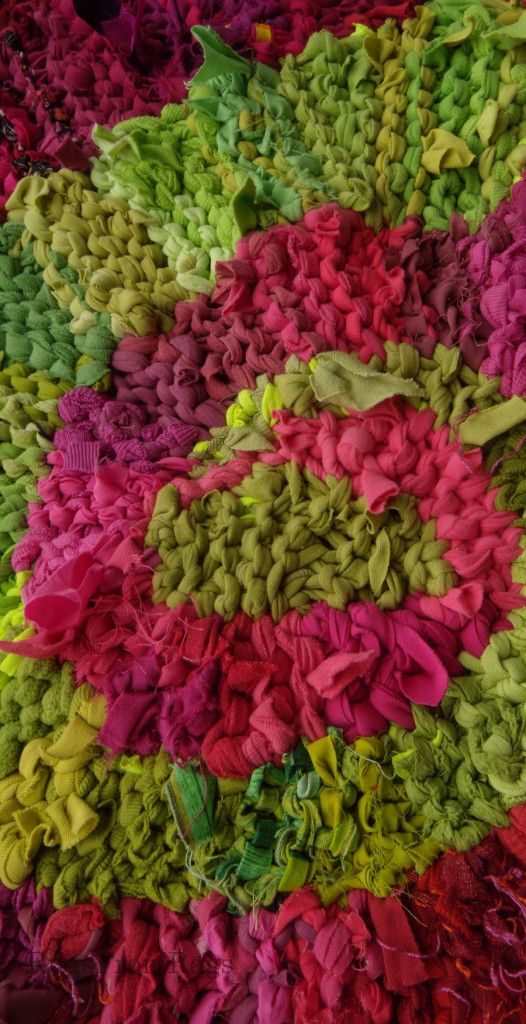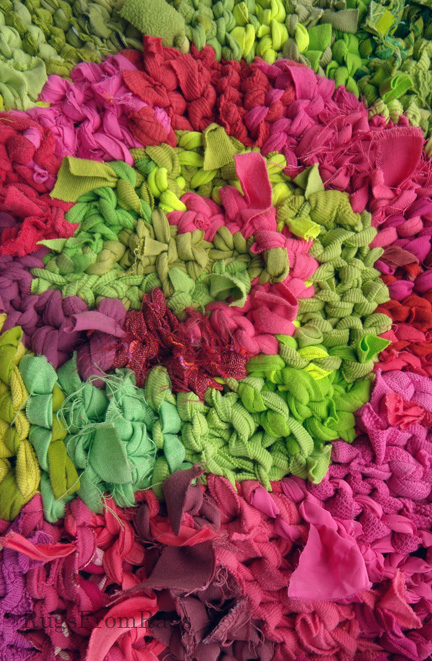 Three Spiral Rugs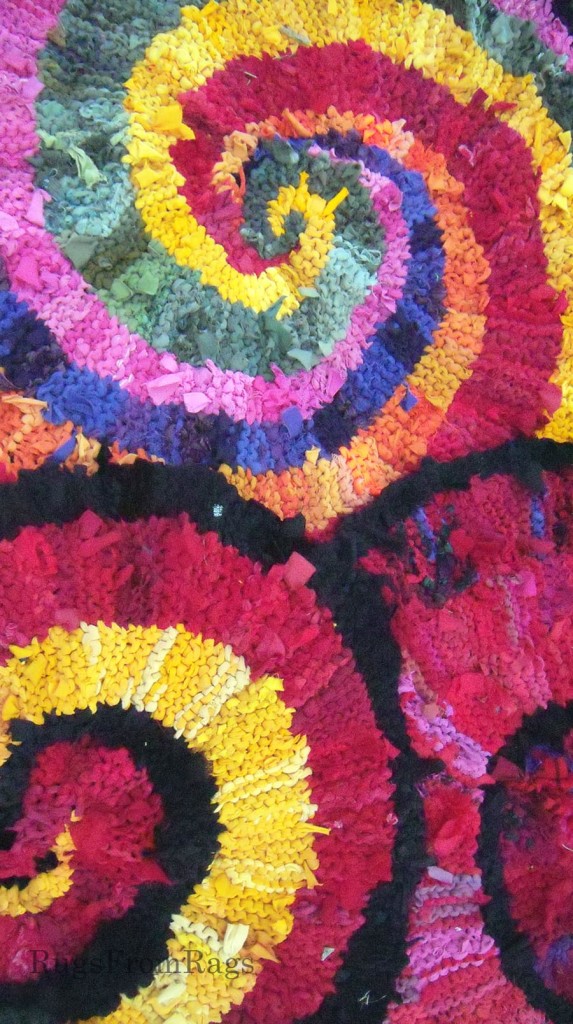 Colors of India detail