Click on any of the thumbnails for details.
Purple is my favorite color, but it's relatively rare in the stream of recycled tshirts and other old clothing that comes my way.  Purple garments tend, on the whole, to be smaller than garments of other colors.  I carefully save up purples, lavenders, lilacs, and all other varieties of red + blue until I have a full bin, and then a new rug takes shape.
Here are some purple rugs that have found homes:
Any of these can be used as starting points for a rug made to your specifications.  However, because the rugs are made from recycled t shirts (among other fabrics), they can never be exactly duplicated.
Images for the Purple study board on my Pinterest account
I collect color information and am, for the moment, stashing images posted to my Pinterest color boards on the appropriate rug page.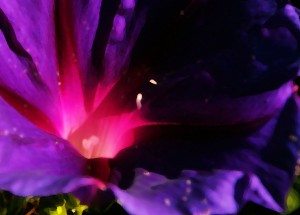 I think this combination would be overwhelming in a rug, but perhaps center eyes of pink, then purple, then a generous amount of olive green would work.