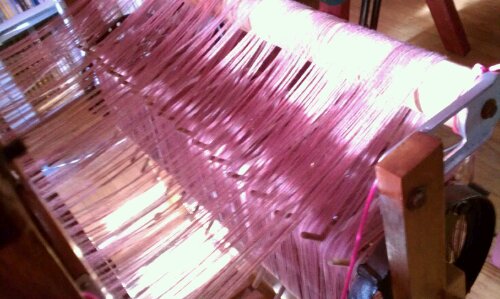 Reed and heddles fully threaded; warp (a mix of pink and taupe) wound onto the sectional beam at the rear of the loom.  This warp is only four yards long–all I had left on the cones after the first Log Cabin Rug class project–and a sectional beam, which can hold 100 yards, is overkill.  However, overkill is what I have.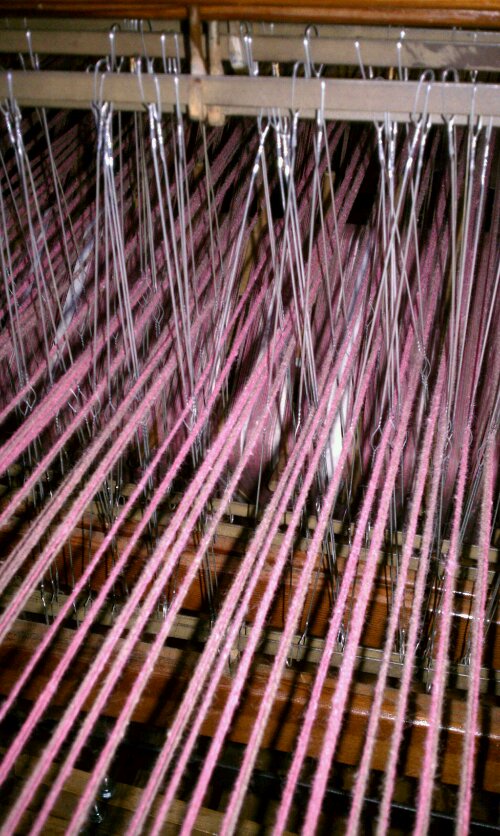 Another step: Make sure that all the heddle hangers are firmly clipped into their hooks. If not, the hooks can grab the the hangers from a different frame, which creates insanity in the shed if I don't recognize what has happened. Looking at this picture, I am grapteful I had decent depth perception; fixing problems at this stage of warping required being able to sort out activity on many different planes, both vertical and horizontal. This is a four-harness loom.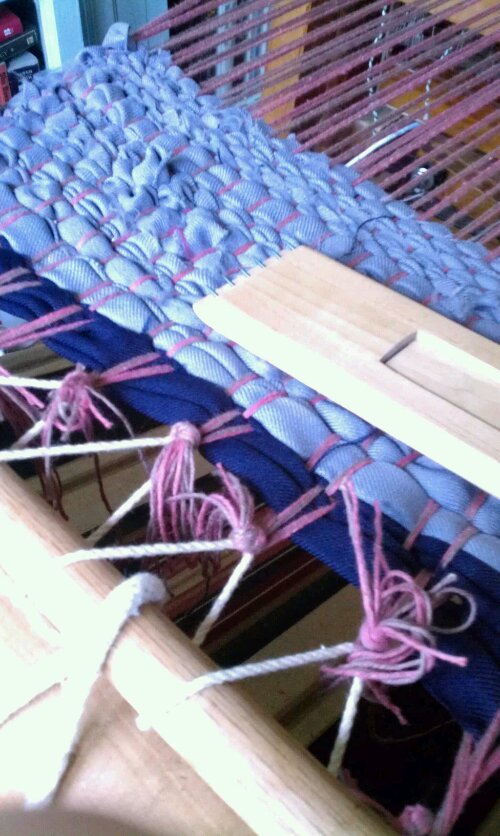 I bought a temple to help keep the ends of my rugs straight. I tried to keep my selvedges straight on my "test" rugs by visually inspecting the edges and not pulling the weft too tight. It was not enough. When I inserted the temple (picture below) on what I thought was a full-width warp, I see that the warp had already pulled in at least two inches each side.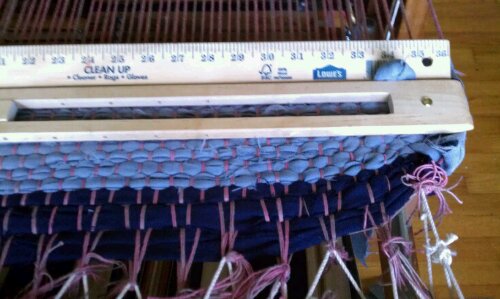 Save